Berlin, July 11th, 2017
Free "Student Edition" for 2017
For the coming winter semester 2017, Kithara will provide the new Student Edition of the »RealTime Suite« for interested universities and colleges.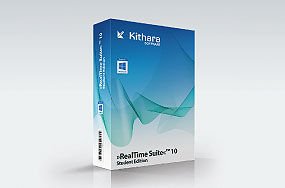 The »RealTime Suite« is applied successfully not only in the industry but also in education and research. Following great demand, the Student Edition aims to expand on this utilization.
This free edition contains the complete function range of the »RealTime Suite« product series in order to to get familiar with the field of industrial real-time, which is particularly relevant for machine control, laboratory automation as well as machine vision.
During the whole semester, universities and institutes are able to deploy and run the Student Edition on up to 20 work stations (more upon request).