Kithara RealTime Suite Application Examples
Many of today's industrial projects are highly dependent on guaranteed reaction times. Thanks to the real-time support for a wide spectrum of hardware and software interfaces, the potential possibilities for the application of Kithara RealTime Suite are virtually unlimited.
This page provides a small overview of application examples where Kithara RealTime Suite is already successfuly used in.
---
Production and Manufacturing
In the field of automated production, there are usually many sections that strictly require hard real-time capabilities, for both precision manufacturing of components and for maximising efficiency within the value chain.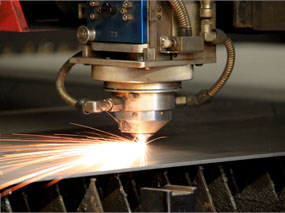 Laser welding plants
Utilizing Windows real-time, laser welding plants are able to optimally process work pieces. High-frequency real-time timer routines, developed with Kithara RealTime Suite, allow for query and transmission of extremely precise positional data. This level of precision can only be implemented by the use of guaranteed low reaction times and is a strict requirement for the efficient processing of complex work pieces. In this manner, one of the leading german automobile manufacturers utilizes the "hard" real-time capabilities by Kithara to weld vehicle doors of mid-range cars.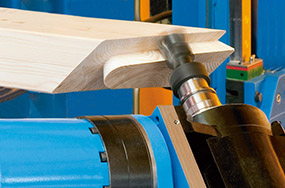 Wood-processing machines
Wood-processing machines require guaranteed reaction times for computer-assisted measuring and processing of timber. The necessary precision for 80+ simultaneously controlled axles is achieved with extremely short cycle times provided by the Kithara EtherCAT Master. Furthermore, the preemptive priority-based real-time multitasking system enables numerous actors and sensors within these machines to be allocated with up to 255 different priority levels.
This way, the world market leader for computer-based timber processing relies on the functional variety and real-time performance of Kithara RealTime Suite for their development of innovative and efficient cutting and trimming machines.
---
Measuring and Testing Technology
Testing and verification are fundamental parts in the development of vehicles and machines in general. With the Kithara real-time mechanisms and wide interface accessibility, a PC can be used as a flexible high-performance testing platform in order to control test facilities and to achieve accurate measuring results.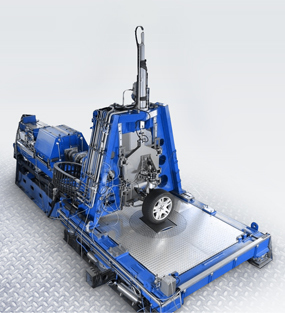 Automotive development
In automotive development, materials, components as well as integrated electronics and software need to be thoroughly tested before being introduced to the market. Kithara represents a flexible and efficient real-time control solution for these test systems.
In addition to the application in automotive test systems, Kithara RealTime Suite is also used in testing facilities for offshore wind turbine gears by one of germany's leading companies for drive technology.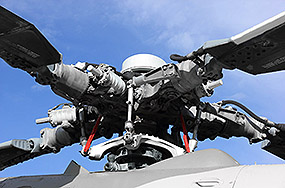 Aeronautical engineering
Kithara RealTime Suite is applied even in testing technologies for aeronautical engineering. With even stricter requirements, this field benefits especially from the high-performance PC-based real-time capabilities of the Kithara function library. Kithara EtherCAT Master specifically has been used to implement automated testing procedures for the transmission gears of one of the largest transport helicopters ever built.
---
Quality Assurance and Sorting
For QA and sorting systems the major focus lies on low fault rates at high throughput efficiency. This implies that large quantities of single objects have to be captured, inspected and sorted within fractions of second.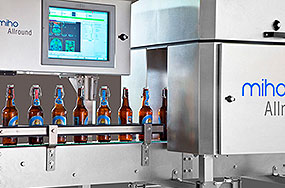 Packaging
Kithara RealTime Vision is also applicable for image-guided facilities for packaging and sorting. Industrial cameras are able to capture every single piece of packaging before triggering an immediate control reaction.
Kithara's functions for real-time image capture and image processing assist in the development of high-efficiency machines for counting, sorting and labelling of bottles.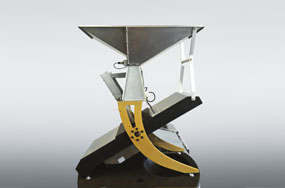 Sorting
The sorting of bulk material, such as agricultural products, is another of Kithara Software's successful fields of application. Camera-based sorting machines that let material fall through only have a few centimeters between image capture and sorting control reaction. Only with hard real-time capabilities this can be achieved while every single piece is inspected at fall velocity.