Berlin, May 12th, 2021
25 Years of Kithara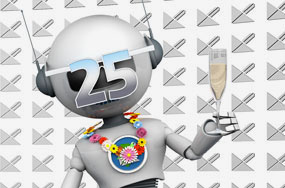 Exactly on 15 May 1996, Kithara Software was founded here in Berlin. A lot has happened since then—Numerous hours of work and countless gallons of coffee and cola have gone into more than one million lines of code.
For a quarter of a century now, Kithara has been dedicated to the fields of real-time and hardware-based software development. Even though it was not exactly foreseeable at the beginning, the focus on PC-based real time has turned out to be the perfect choice for Kithara. We look back on an extremely successful history and also look forward to developments in the future. It is always exciting to see our software being used innovatively in progressive fields and we can't wait to discover the upcoming projects of our customers.
We would like to take this opportunity to sincerely thank all our customers, partners and employees who have made this 25-year success story possible through great cooperation. We invite you to continue to accompany us on our journey towards our common goals.