Berlin, March 15th, 2012
Virtual Network Adapter and Real-time Network Bridge
Multifunctional network connection between Windows and Kithara RealTime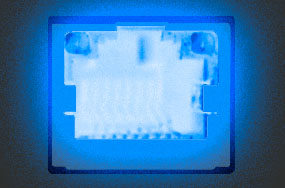 Kithara has developed an optional extension for the Packet Module, which is part of Kithara RealTime Suite. By using this extension, it is possible to establish a network connection to Windows via a virtual NDIS interface. This also results in several linkage possibilities between the Kithara network adapters. Some of these features are:
Preparation of virtual network adapters (with an own MAC address for grouping several network connections via one Ethernet port).
Virtual network bridge between Windows and Kithara RealTime without an existence of a physical network adapter.
Tunneling of Windows communication via real-time Ethernet adapter.
Ethernet-over-EtherCAT: Tunneling of Ethernet communication via EtherCat switchport terminals and other EoE capable devices.
Communication with devices on real-time adapters via normal Windows tools, which use an Ethernet port.
Usage of Kithara functions even on non real-time capable hardware (EtherCAT Master via WLAN etc.).
Communication between devices in the Windows network with Kithara functions.
Real-time network bridge between multiple physical network adapters.
It is possible to create gateways between multiple network subnets.
Combination of several Ethernet ports for increase of bandwidth (static link aggregation).
From the many choices (physical or virtual adapter/NULLapapter; parts of the Windows network or Kithara network) a large number of innovative and powerful applications can be developed.
All current Windows OS are supported (Windows 7/8 in 32 or 64 bit). The programming language is C/C++ or Delphi. The application can also be embeddeded in C# via a DLL.