Berlin, April 27th, 2016
Kithara at the Vision Show 2016 in Boston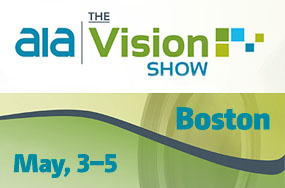 Kithara Software, innovator for industrial software solutions, will be exhibiting again at this year's AIA Vision Show in the Boston Hynes Convention Center from May 3-5. Kithara will grant interested visitors an insight into the newest software-based machine vision solutions at Booth 1035.
Uwe Jesgarz, managing director of Kithara, announced: "We are positive that the participation in this important trade show will once again turn out to be a great success and that we are able to further extend our global reach in the field of software-based machine vision."
On one of North Americas largest conventions for machine vision as well as industrial vision components and systems, the Berlin company will showcase software solutions for real-time image capture with GigE Vision and USB3 Vision, real-time image processing with HALCON and OpenCV as well as EtherCAT-based automation. Furthermore, the numerous functions of the recently released »RealTime Suite« 10 will be demonstrated.
Since 1996, the AIA, world-leading trade group for industrial vision and imaging, has provided a platform for industry representatives to present new machine vision technologies and solutions. These technologies are used in a wide array of sectors, such as automation, automotive engineering, biotech, electronics, medical devices, surveillance and alternative energy.
Files