Berlin, December 12th, 2016
Successful trade fair presentation at the VISION Stuttgart 2016
The VISION show in Stuttgart 2016 was a complete success for Kithara.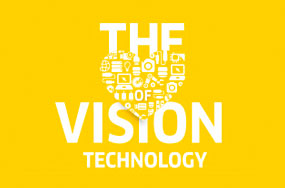 Visitor figures at the VISION and especially at Kithara's booth were at an all-time high this year which attracted a great deal of positive feedback and lead to many exciting customer meetings as well as new business contacts. In this regard, the trade fair presentation complements the already successful fiscal year for Kithara.
The reason for this year's increase in visitors can be attributed to two main points. For one, there is the general rising demand for flexible real-time machine vision solutions such as the »RealTime Suite«. Furthermore, a new fair exhibit, featuring real-time object detection with GigE Vision cameras and HALCON, perfectly demonstrated the functionality and benefits of the »RealTime Suite« within machine vision applications.
This year once again reaffirmed the VISION in Stuttgart to be one of the most important trade fair presentations for Kithara and we are already looking forward to welcome many customers and partners.
Impressions from the VISION 2016: