Kithara RealTime Suite—Real-time for Windows
Kithara RealTime Suite is a real-time extension for Windows. Currently, it consists of more than 20 different function modules, which can be freely combined (with only few dependencies).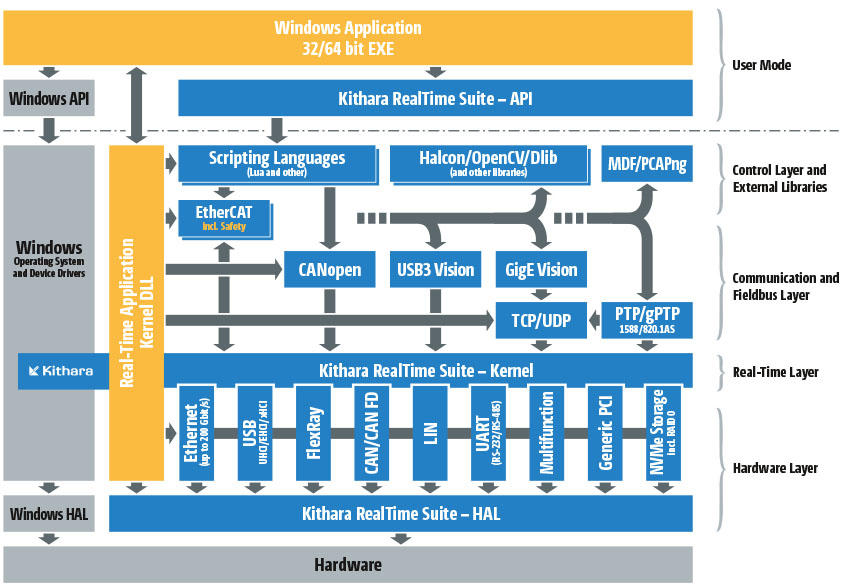 Communication and synchronization between application and real-time context are achieved via shared memory, pipes, mail slots, sockets, events and semaphores.
The PLC Module allows for the programming of control procedures according to IEC 61131-3 in different languages.
The EtherCAT Master is an "Industrial Ethernet" protocol for high-performance automation solutions. Fieldbus protocols such as a CANopen master, are supported as well.
Image data can be captured with GigE Vision® or USB3 Vision® cameras in real-time and be processed with Halcon or other libraries.
The priority-controlled preemptive real-time multitasking environment allows for the free allocation of logical CPUs exclusively for real-time tasks and provides high frequencies combined with low jitter.
---
Overview
Kithara RealTime Suite provides mechanisms for: