Berlin, March 21st, 2016
Round 10 of Kithara RealTime Suite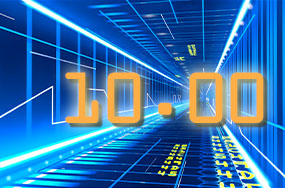 With the new version 10 of Kithara RealTime Suite, we open a new chapter of real-time and we are introducing a number of changes. This entails cutting a few ties so we can put a stronger focus on further development in order to implement new features and improvements for our customers. Despite all the modifications, we put great emphasis on making sure that your development process remains mostly unchanged. Some of the changes are slated for Version 10.02, which is estimated to be released in June 2016.
Here are some of the core features of Kithara RealTime Suite 10.
The new Kithara RealTime Suite will be available for the following Windows operating systems: Windows 7, Windows 8/8.1, Windows 10. Due to Microsoft's completely discontinued support of prior operating systems, these will not be supported anymore.
Development tools (Kernel Tracer, Performance Analyzer), acquired separately or as part of a bundle, are now automatically installed with the complete software package. This way, tools are always kept up-to-date with every new version.
Signature Procedure According to SHA-256: Data security is becoming increasingly important; for developers as well as for end users. In order to reinforce this security, the Kithara RealTime Suite installation file is signed with the improved SHA-256.
Scalable Memory Architecture Support: Kithara RealTime Suite now allows for the application of high-performance multiprocessor computers with NUMA architectures.
The functionality of the Dedicated Module is integrated into the MultiTasking Module. This enables the MultiTasking Module to assign real-time tasks to separate CPU cores that exclusively run with the real-time system. By purchasing the Multitasking Module, two dedicated CPUs are already supported. This can be extended.
The standard version now already supports computers with 12 logical CPUs. This can be extended to a current maximum of 48 logical CPUs.
All functions for Ethernet communication, previously part of the Packet Module and Socket Module, are now combined in the new Network Module. This includes real-time communication of raw Ethernet packets as well as UDP and TCP sockets.
Developer licenses are activated by dongle connection to allow for improved license management
Going forward, in order to run application code in kernel mode, it is recommended to directly load a DLL into the real-time context. The procedure of relocating instructions with the function KS_createCallBack is discontinued.
The programming languages VB6 and Java are not further supported.
The Keyboard Module is removed.
The data type "UInt64" is removed.
Needless to say, the actual functionality of the modules remains unchanged. We still provide you with high-performance real-time capabilities under Windows operating systems.
An updated trial version of Kithara RealTime Suite 10 including all the new functions is available for download.
We gladly answer all questions regarding Kithara RealTime Suite 10 at info@kithara.de or by telephone at +49 30 2789673-0.