Berlin, May 30th, 2016
20 Years Kithara Software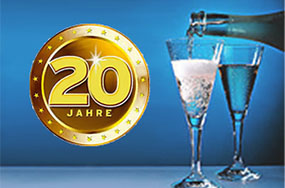 Kithara Software turns 20 years old and invites all partners and customers to celebrate this joyful anniversary. On this occasion, we have also prepared a few surprises.
Today, after 20 years, we also look back with pride at our company's past and have prepared a history that grants an insight into Kithara's most important milestones and developments.
Together with You, we toast to the past and future of Kithara!